Custom Calendar Colours & Highlights
You can add your own custom colours to use for your appointments on the calendar. You can give these colours meaningful names such as 'Private Patients' or 'Child Patients' etc so your staff can easily choose the correct colour to use. You can also change the colour of the built in appointment types such as:
Standard appointments
Patient visits
Online bookings which have not been matched to a patient
You can also change the colour of appointment highlights. Highlight colours appear on the left hand side of the appointment and can inform you of things like:
Money owing on the account
Notes not created for the visit
As a general guide it is recommended to use light or pastal shades for your appointments and more vivid colours for the highlights so they stand out.
The 'Organiser Colours' screen is shown below: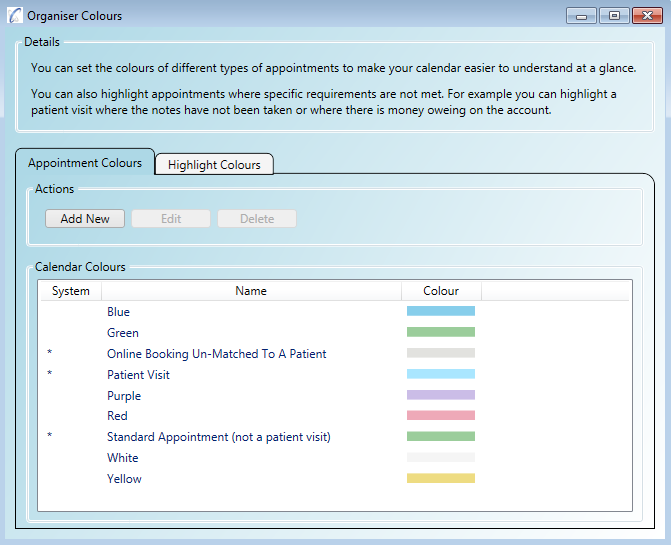 Click the 'Add New' button to create a new colour or double click an item in the list to edit an existing one. The 'Edit Colour' window will appear for you to add/modify details along with a preview of the result.

The 'Select Colour' link will open the colour picker window where you can either find the colour from the splash on the left, or you can change the R/G/B vaules on the right or just type/paste in a colour code of your choice.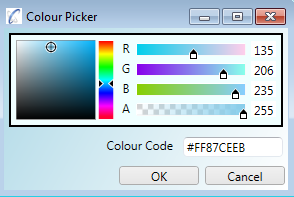 The 'Colour Code' field on the colour picker window makes it easy for you to copy colours between external applications and Practice Master Pro as you can simply paste colours in.