Notes Online gives you an enhanced online calendar for your practitioners to use as well as all your patients and patient notes online. With Notes Online you can:
Create new patients and edit existing ones
Book new visits and edit existing appointments
Attend visits and take your patient notes for the visit
All changes made online will automatically flow back in to the main application, and any changes made in the main application will also flow through to Notes Online. The main application does not need to be running for Notes Online to work, they are completely independant.
Notes Online is a very useful feature. It gives you the following benefits:
Online access anytime from anywhere with an internet connected device with a browser (IPad/mobile phone/laptop etc)
Reliability - if your main server suffers a fault you can continue to access all your patients and bookings online
Multi-location - if you work at another practice you can still access all your patients and patient notes from your main practice online
Setting Up Notes Online (Cloud Access)
Step 1
Open the administration menu 'Administration/Cloud Features' and tick the 'Enable Cloud Features' box.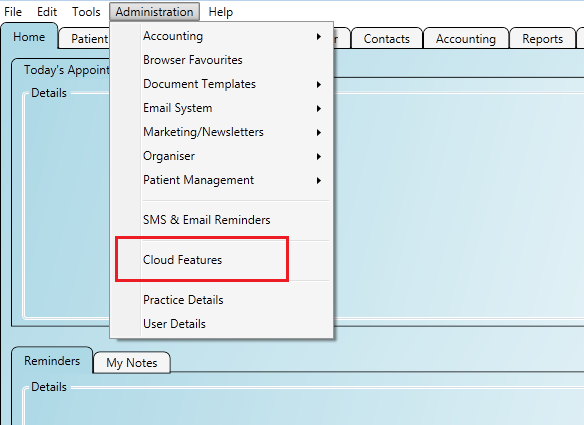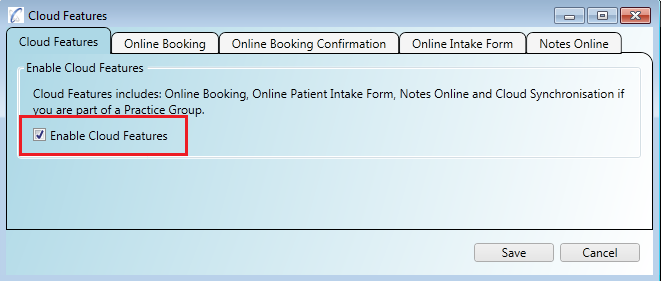 When you enable 'Cloud Features' and click 'Save' you may need to wait several minutes for your data to sync up with the Cloud. A progress indicator will appear in the bottom left of the application while the sync is in progress. Please leave the application open and wait for the sync to complete.
Step 2
If you click on the 'Notes Online' tab then the 'Notes Online URL' shows you the url to log in to Notes Online. You can use your normal Practice Master Pro credentials to log in.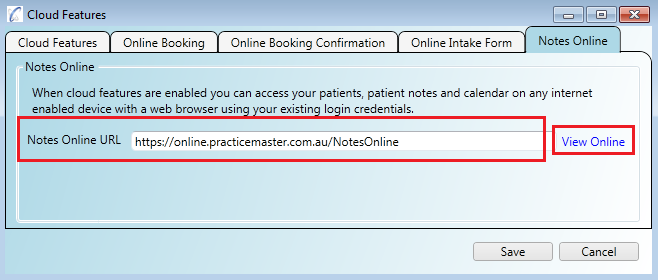 Using Notes Online
Step 1
When you log in to Note Online you can choose to add/edit patients, patients notes or your calendar bookings.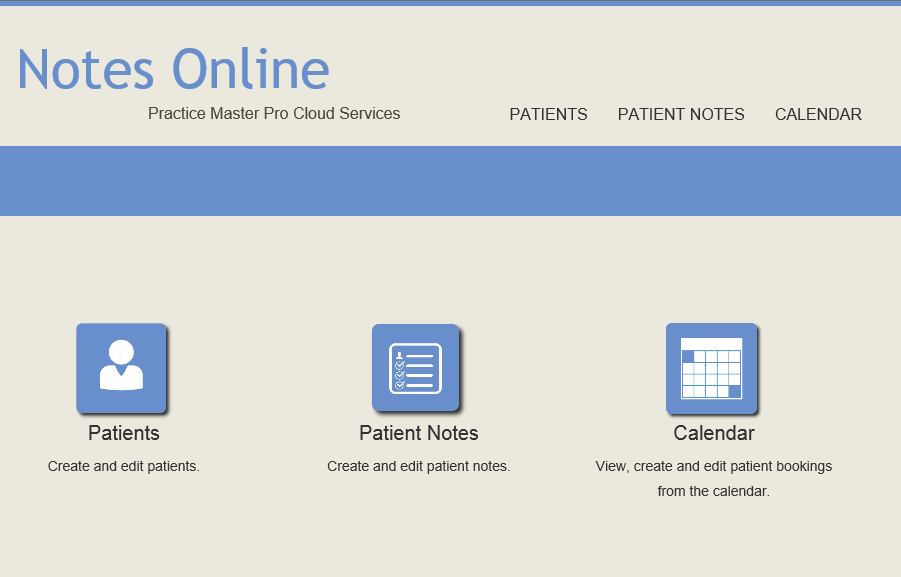 Patients
Step 1
You can click through to 'Patients' and filter the list using the 'Surname' characters. You can also click the 'Add New' button to create a new patient, or click the 'Edit' link next to each patient to edit them.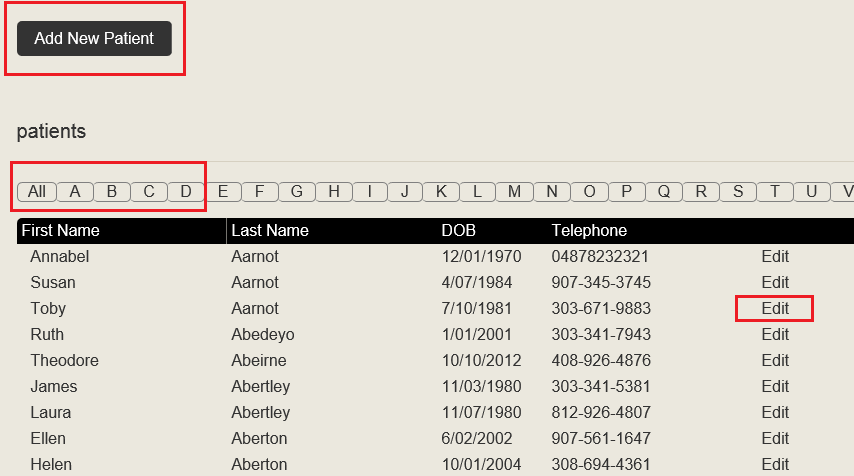 Step 2
When adding or editing patients you have access to their basic details as well as any 'Custom Fields' you may have created.

Patient Notes
Step 1
You can click through to 'Patient Notes' to view all of your existing patient notes and bookings. You can filter the list based on Practitioner, or by the patient to see their history. Visits that have not yet occurred can be 'Attended' so you can take the notes, or 'Cancelled' or 'Deleted'. Patient notes which have already been taken can be 'Opened' or 'Locked'.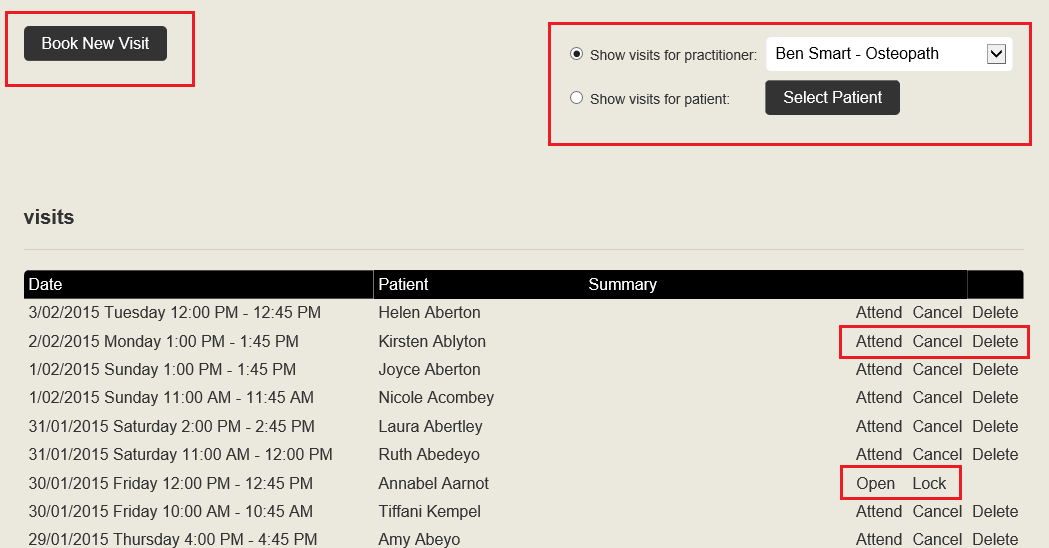 Step 2
When you 'Attend' a visit, or 'Open' a visit to edit the notes you can see all your standard tabs on the screen. Any changes you make will flow back in to the application and vice versa.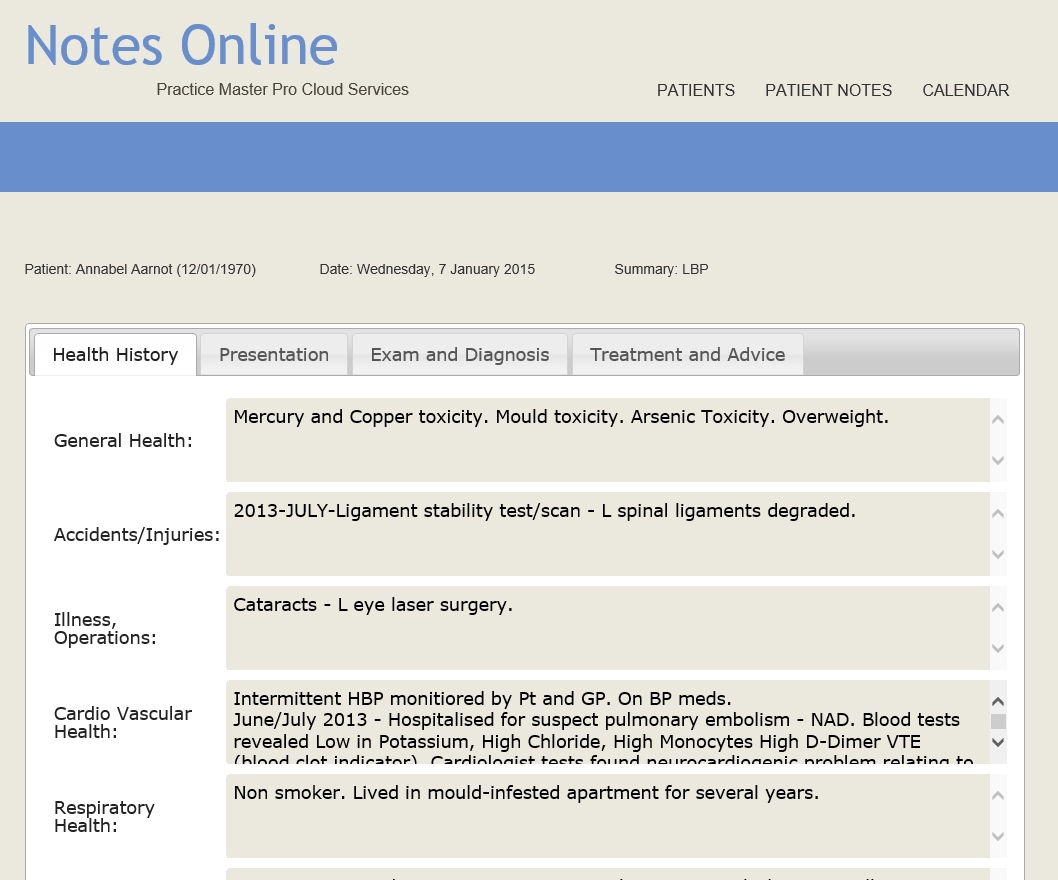 Calendar
There is an enhanced calendar available with Notes Online. The main difference is a patient browser so you don't have to type in and match the patient in the application, you can simply select them from a list when you make the booking.
Step 1
You can click through to 'Calendar' to view all your current and past bookings.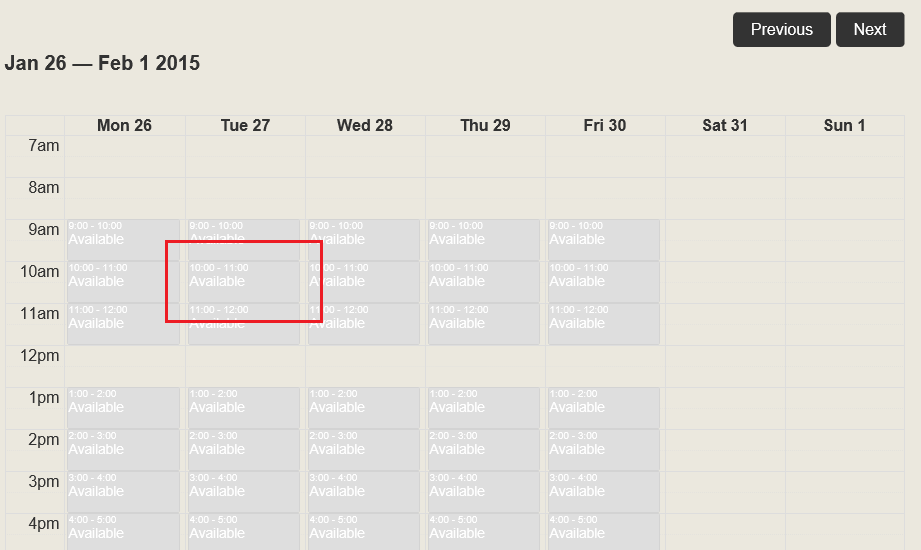 Step 2
When you click an 'Available' booking you will see the patient browser where you can select a patient to book against - saving your data entry and patient matching in the application. You can filter the list by using the 'Surname' characters at the top, then 'Select' the required patient.