Health Fund Items
Health Fund Items are used during Healthpoint health fund payments. This is done through the Tyro payment terminal which must be enabled and as such is only available to users in Australia.
Step 1
Click on the menu 'Administration/Accounting/Shared Invoice Items' and click the 'Add New' button to open the invoice item screen. You can enter the health fund item no directly in to the textbox if you know it, otherwise click the 'Find' button to search.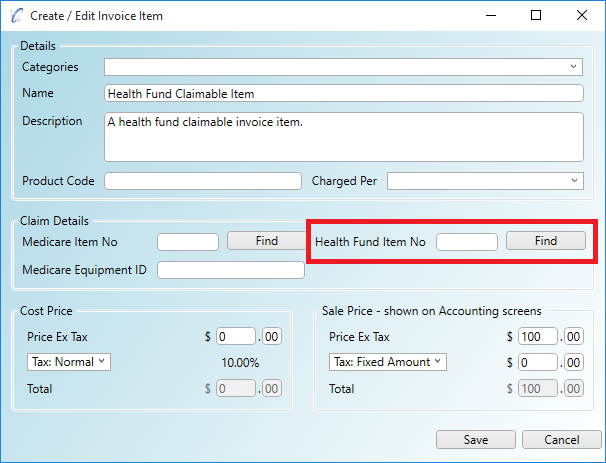 Step 2
You can either scroll through the list to find your item or use any of the filter boxes across the top. The example below shows filtering on 'Category' to find the relevant items. Once you have found your item either double click to select or single click it and click 'Save'.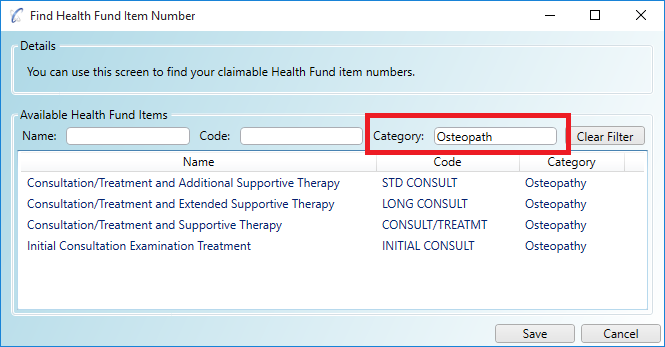 Step 3
Once you select a valid health fund item from the 'Find' window it will automatically appear in the 'Health Fund Item No' field.