Adding Custom Fields To A Patient
If your practice requires certain data to be collected against patients which is not supported in the standard patient details screens then you can create Custom Fields and add your data there.
You can add different types of data if you wish:
Text
Dates
Tick Box (yes or no answers)
Custom List (a drop down list of values you create yourself)
Custom fields that you create will appear on the 'New Patient' form in their own tab as well as in the 'Patient Details' screens when you are editing a patient's details.
Step 1
Open the administration screen 'Administration/Patient Management/Patient Custom Fields'.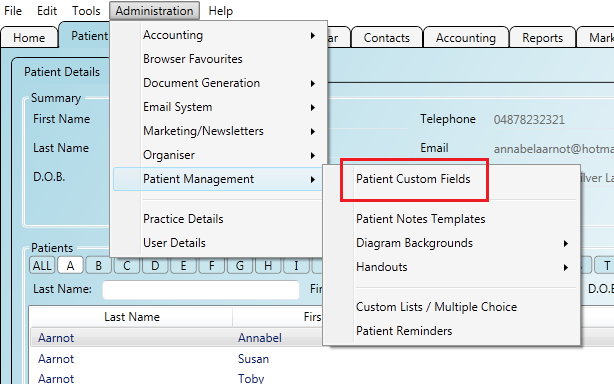 Step 2
Enter the details for your custom field and click the 'Add' button. The custom fields will appear in the panel below in case you need to edit them in future.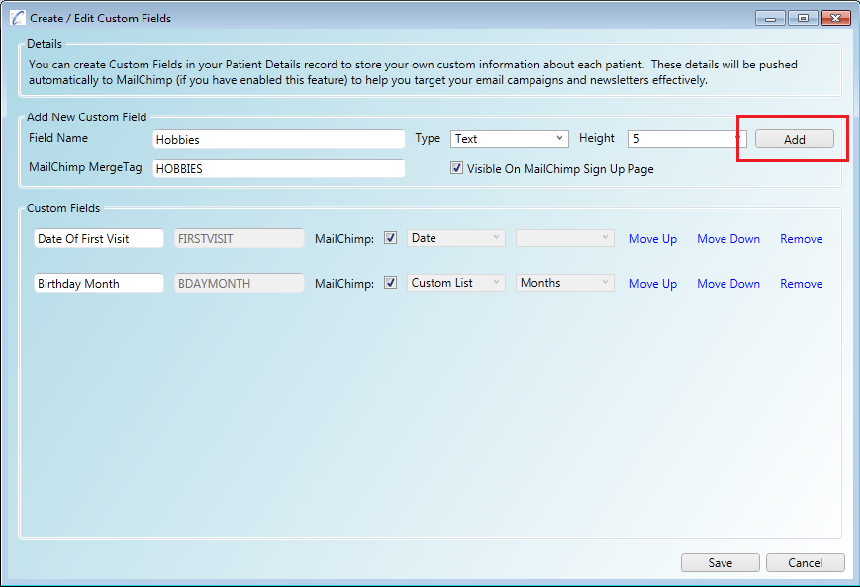 Step 3
The screenshot below is of the patients details (when opened for edit). You can see the 'Custom Fields' tab and the fields we added in the step above appear.