Health Funds
You can create Health Funds and link them to your patients. When you create invoices for them you can add in rebates against their health funds.
If you are in Australia and have the Tyro payment terminal enabled you can offer automatic health fund payments and have them linked to your patients health fund automatically.
Step 1
Click on the menu 'Administration/Accounting/Health Funds'. If you are in Australia there will be a default set already installed otherwise you can continue to create your own health funds.
Step 2
To create a new health fund enter a name in to the textbox and click the 'Add' button.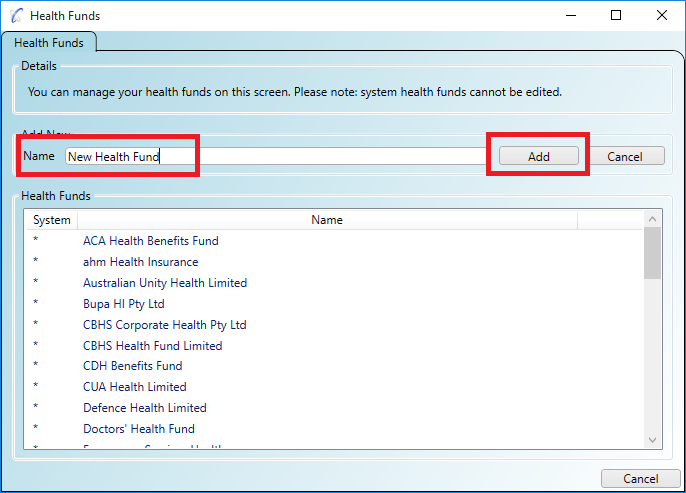 Step 3
To edit an existing health fund please select it in the list, edit the text that appears in the text box and save.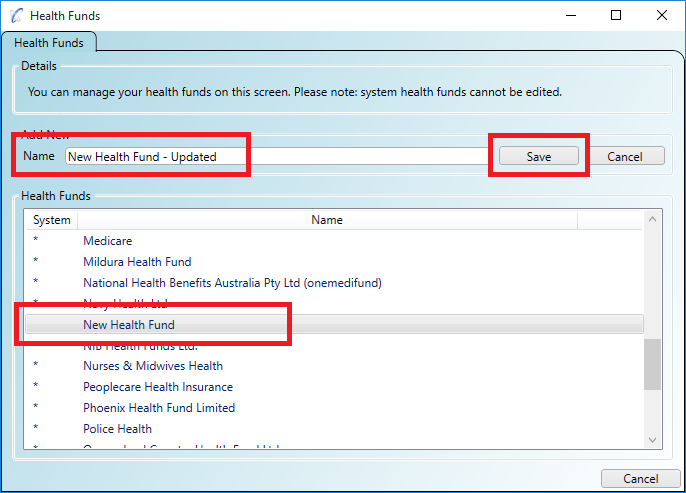 Step 4
You can associate a default health fund on the patient record. Open a patient's record and select the health fund from the list in the 'Health Details' section.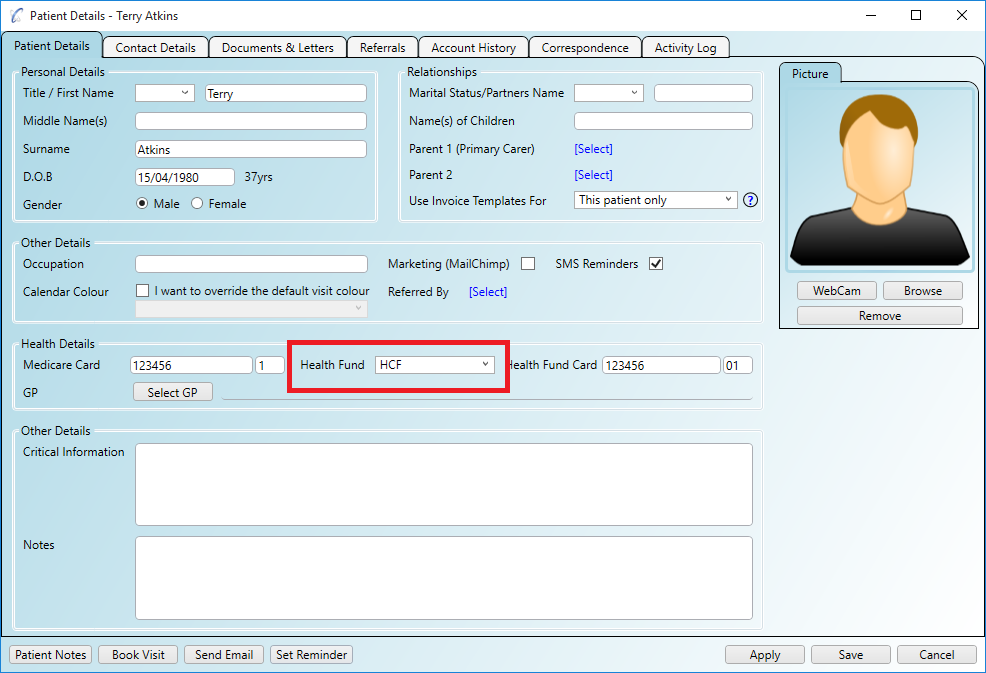 Step 5
When you are creating a manual rebate entry on a patient invoice the default patient's health fund will be pre-selected for you.