Provider Numbers
In Practice Master your provider numbers can be used in two ways:
Printing on to your invoice/receipts
When making payments/claims with health funds or Medicare
Setting Provider Numbers
Step 1
Click on the menu 'Administration/User Details' and double click a user to open their details. Click on the 'Provider Numbers' tab.

Step 2
Enter your Medicare provider number and your MediBank provider number.
If you are in Australia and have the Tyro payment terminal enabled you can use your Medicare provider number for Medicare Bulk Bill and Easyclaim and for all health fund claims through Healthpoint you need your MediBank Provider number.
Step 3
If you practice Diagnostic Imaging you may need to add your Location Specific Practice Number (LSPN) which you can do so on the 'Practice Details' screen. Click the menu 'Administration/Practice Details' and enter it at the bottom.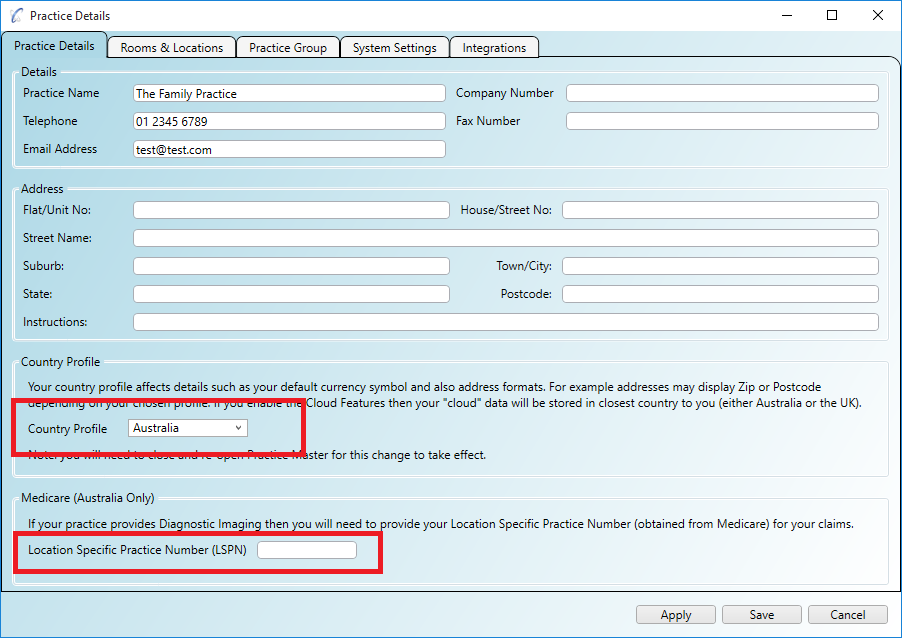 Printing Provider Numbers On Invoices/Receipts
Step 1
You can find the 'Medicare Provider Number' and 'Health Fund (MediBank) No' numbers in the Word Add Ins when you open your document template for editing.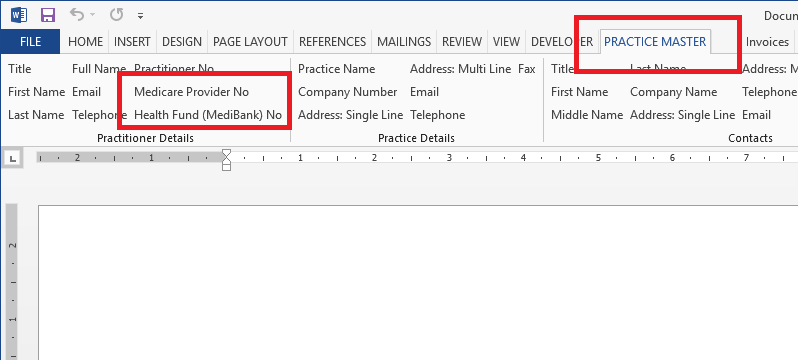 Step 2
You can add these items in to your templates by placing your cursor in the document where you want them to appear and clicking the button shown above to insert the data item.