Multiple Simultaneous Appointments
Some practitioners can treat several patients at the same time by offsetting the start times. They can start a new patient while half way through another visit, and in some cases, work on several patients at once.
You can set up multiple 'Appointment Types' in Practice Master with their own room/location and start time settings which means you can offer several appointments simultaneously even when your patients are booking online.
Step 1

Open the 'Administration/User Details' screen
Double click on the practitioner you want to set up multiple simultaneous bookings for
Click on the 'Online Details' tab
Click the 'Add' button at the bottom to add a new 'Appointment Type'
We are going to create two new 'Appointment Types'. One for 'Acupuncture Room 1' which starts 'On The Hour' and another one for 'Acupuncture Room 2' which starts 'On The Half Hour'.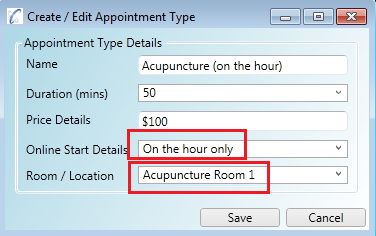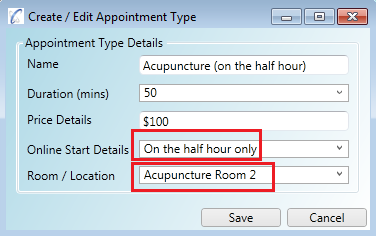 Step 2
Click on the 'Work Hours' tab and click the 'Edit' button under the days you want the appointment types to apply. Click both the appointment types for each work hour session so they both apply to the hours.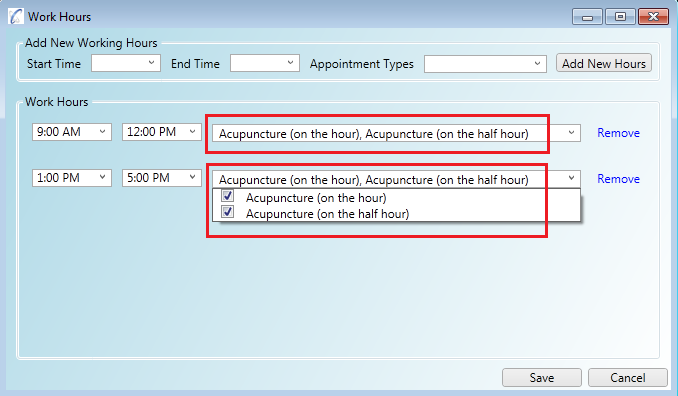 Step 3
When your patients book online they will select one of the 'Appointment Types' to choose their preferred start time out of those available.
The screenshot below show offered appointments on the hour for the first 'Appointment Type'.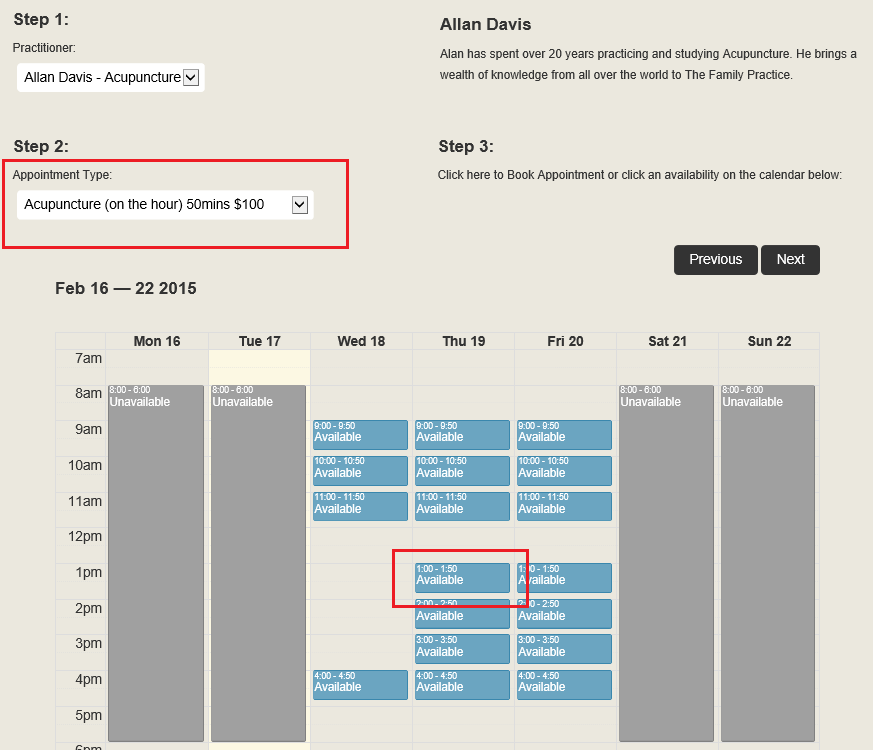 The screenshot below show offered appointments on the half hour for the second 'Appointment Type'.
Step 4
The appointments will appear stacked beside one another in the practitioners calendar.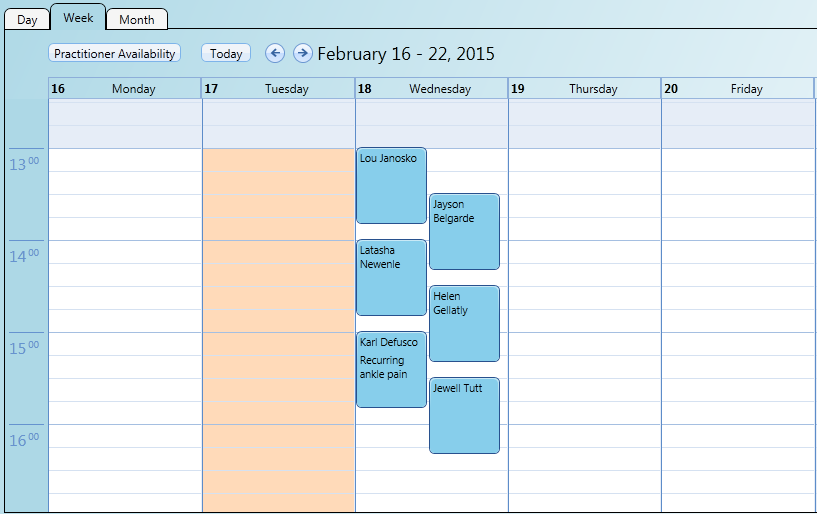 Step 5
The appointments can also be viewed side by side when looking at the 'Day' view of the calendar for both rooms.