How To Create New Users
Each new user of the system will need their own Serial from Practice Master. You can install the software on to as many computers as you wish as it is licensed per user not per computer. Any user can log in from any computer and have access to all their settings and data. When a new user logs in to the system for the first time they will need to enter their Serial.
Step 1
Users are found under the Administration menu 'Administration/User Details'. Click the 'Add New' button to create a new user or double click an existing user to edit their details.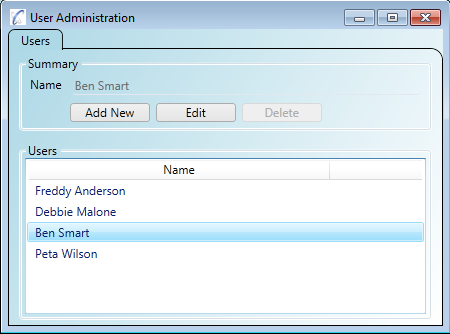 Step 2
You can set all the users details on this screen:
Basic details - login information and contact details
Security permissions - the users access to the system
Online details - settings for online booking as well as practitioner details to show online
Work hours - reflected on the main application's calendar and online booking calendar (if enabled)
Preferences - personal settings to help you get more from the application