Setting Up Email Reminders
Email reminders are completely free to send and are a great way to reduce 'no-shows' and forgotten appointments as most people have smart phones capable of receiving emails.
Note: To be able to send email reminders you will need to have a valid mailbox set up to send emails from. You may find the following guide useful:
Set up and use email
Step 1
Open the 'Administration/SMS & Email Reminders' screen and click on the 'Patient Visit Reminders' tab
Step 2
You can set various options on this screen as well as ensuring that 'Enable Reminders' is ticked and that 'Send Reminders Via' is set to 'Email'.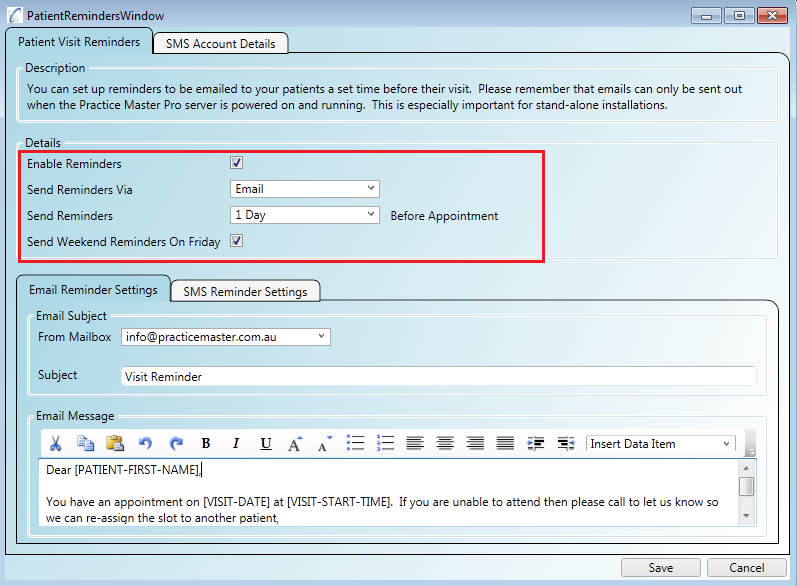 Step 3
Underneath, on the 'Email Reminder Settings' tab you can choose the mailbox your reminders will be sent from and enter the message that will sent to your patients. You can use the 'Data Items' list to 'inject' the real data in to the email before it is sent. This means you can personalise the message with their name and add other details such as the visit time and date.