Upgrading Your Server And All Clients With A Single Click
Most desktop applications can be a pain to maintain when upgrades are released. Usually you would need to upgrade the server then upgrade each of the computers running the client software.
With Practice Master Pro you can upgrade your server and all the client applications with a single click. It really is that easy.
Step 1
Start the Server Configuration tool by either:
Open 'All Programs/Practice Master Pro/Server Configuration'
If you are on the Server computer, in the application click the 'Tools/Application Upgrades' menu
Once the Server Configuration tool has opened click on the 'Application Upgrades' tab, then click the 'Automatic Update' button.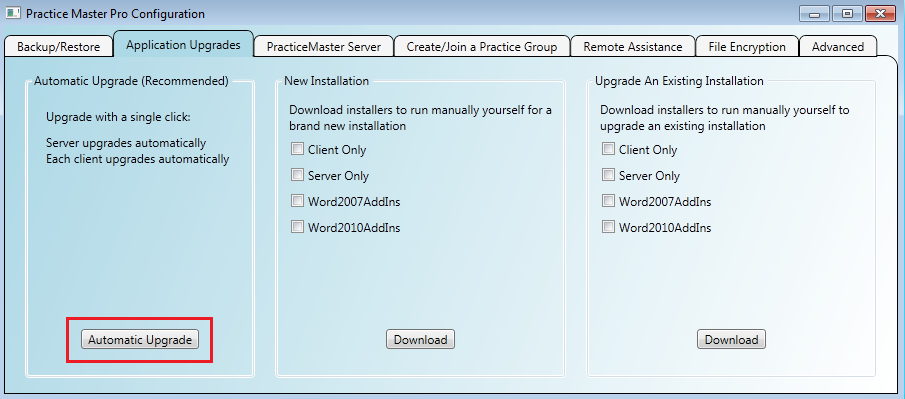 Step 2
The system will download and install updates for you, it will report progress and then inform you when the upgrade is complete.